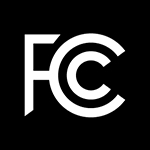 The FCC today adopted rules that would make it easier for telecom service providers to replace traditional copper infrastructure with fiber. The copper retirement reforms include eliminating a requirement for certain consumer notices, eliminating discontinuance requirements involving wholesale-only services, enabling service providers to discontinue certain low-speed data services that had been grandfathered and eliminating the need for service providers to receive FCC approval before upgrading legacy services.
In addition, the commission said it will seek input on additional reforms, including what the commission can do to expedite rebuilding and repairing broadband infrastructure after national disasters.
FCC Copper Retirement Rule Changes
The copper retirement rule changes adopted at today's monthly FCC meeting reverse numerous rules put in place several years ago under the previous FCC administration.
In a press release, the commission said the new rules "allow carriers to invest in modern networks rather than devote scarce resources to outmoded legacy services."
Opponents of the new rules, including Commissioners Mignon Clyburn and Jessica Rosenworcel, argued that the new rules did not contain sufficient consumer protections. Clyburn said the new rules represented a "carrier-first agenda" and did not include sufficient outreach to the 49 million customers who are still using landlines.
FCC Chairman Ajit Pai argued that carriers could save $40 to $50 per year per home if they were not required to maintain copper infrastructure.
Stakeholders Respond
Carrier organization USTelecom issued a blog post praising the copper retirement rule changes.
"Upgrading means deploying more fiber and IP technologies and turning off old services and networks that don't meet modern needs," said a USTelecom blog post. "Actions by the FCC today to streamline the process for doing this, by removing and streamlining unnecessary regulations, will increase incentives for companies to invest in the latest technologies to bring consumers the best broadband service available."
But consumer group Public Knowledge had a different take on the rule changes. "Millions of Americans, especially in rural communities, continue to rely on the copper network for voice and broadband services," said Public Knowledge in a blog post. "The copper network is the connective tissue for many third-party services these consumers use every day, including medical alert devices, fire alarms and credit card machines.
"By eliminating the advance notice requirements, consumers and small businesses will be left confused and unprepared once their carrier begins to retire their copper network."