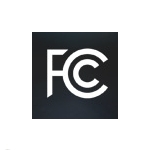 Mobile network operators will have another 10 MHz of spectrum available to them through an auction process as the result of an order adopted today by the FCC. The spectrum, known as the PCS H-block, is paired spectrum including 5 MHz between 1915 and 1920 MHz and another 5 MHz between 1995-2000 MHz. The H-block is adjacent to PCS spectrum already in the hands of mobile network operators and is currently vacant.
The spectrum will be auctioned on an economic area basis, the FCC said.
As FCC Commissioner Jessica Rosenworcel noted at today's FCC meeting where the order was adopted, the H-block is part of a total of 65 MHz of spectrum identified for auction in the Middle Class Tax Relief Act. Revenue from the auction will be a "down payment" on the nationwide public safety network that also is included the act, Rosenworcel said.
Of the 65 MHz targeted for auction in the act, only the H-block is currently vacant, Rosenworcel said. The other 55 MHz is currently in the hands of federal users and some of the auction revenues will have to go toward relocating those users. In addition, some of the revenues from the impending voluntary TV broadcast spectrum auction are targeted to go toward the nationwide public safety network.
The reason the H-block is vacant and was never previously auctioned is that network operators previously expressed concerns about potential interference problems. But according to FCC Commissioner Ajit Pai, "changed circumstances and new technology . . . opened up a way forward."