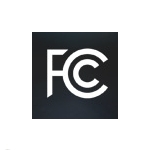 The FCC on Friday proposed a trial that would enable telecom service providers to replace traditional wireline phone service with wireless service. In addition the commission proposed two separate but related trials – including a VoIP interconnection trial and a trial of next-generation 911 emergency services.
Details about the proposed FCC TDM-to-IP transition trials still must be resolved – and in a public notice issued on Friday, the FCC asked stakeholders for their input on how long trials should last, how trial areas and participating service providers should be selected, what data should be collected and a variety of other factors.
AT&T suggested the FCC conduct trials of a TDM-to-IP transition last fall in connection with the company's Project Velocity IP network upgrade plans. The carrier for several years has been talking about the high costs involved with maintaining costly TDM infrastructure.
AT&T's proposal did not include three separate trials, however – nor did it envision testing VoIP interconnection. The proposal drew criticism from competitive carrier association Comptel for not including VoIP interconnection – and the FCC apparently has taken that complaint seriously.
The FCC and AT&T also seem to have different ideas about what would occur after a wireless substitution trial was completed.
An AT&T exec told Telecompetitor earlier this year that the company envisioned a continuous process where additional wire centers would be converted before the initial trial was completed. The FCC envisions a more gradual process, however. Friday's notice proposes that "customers would be informed of when they will be allowed to switch back to their previous wireline products." The commission also is seeking input on whether a local carrier participating in the trial should be able to require all customers in an area to move to a wireless-only product.
The FCC proposal does include adopting at least one of AT&T's recommendations – conducting the wireless substitution trials at the wire center level. In Friday's notice the commission noted that it saw widespread support for that idea.
"Transitions to modern fiber and IP-based broadband networks, and the increased deployment of wireless technology, have the potential to unleash substantial economic benefits for our country, and advance national priorities like education and health care," said FCC Chairman Julius Genachowski, in a statement. "The ongoing transitions must be handled in a way that advances the commission's vital longstanding goals of competition, universal service, consumer protection and public safety."
Stakeholders have 45 days after Friday's public notice is published in the Federal Register to submit comments in response to the FCC's TDM-to-IP proposal. There will also be a 30-day reply comment period.