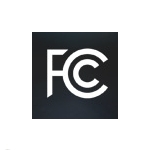 As expected the FCC this week adopted a notice of proposed rulemaking (NPRM) that would allow video service providers including telcos and cable companies the option of bringing in broadcast network signals from outside their home markets. The goal would be to give service providers greater negotiating power with broadcasters in retransmission consent agreements. Currently service providers' power is limited because they are required to carry local stations.
The FCC is currently revamping its website. Accordingly the NPRM is not publicly available. But it likely includes proposals that FCC Chairman Tom Wheeler outlined last month, including a proposed review of the "good faith" negotiation process that both parties of a retransmission consent agreement are supposed to abide by. Previously Wheeler said he wanted to review the "totality of the circumstances test" and ensure "…that these negotiations are conducted fairly and in a way that protects consumers."
Several telco organizations — including USTelecom, ITTA – The voice of mid-size communications, and NTCA – The Rural Broadband Association — voiced support for the NPRM. A spokesperson for the National Cable & Telecommunications Association said that organization is not commenting on the NPRM at this time.