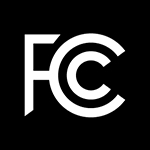 The FCC today adopted several orders that will make 6 MHz of spectrum in the 900 MHz band available for broadband. Licenses will be made available on a county-by-county basis.
The 900 MHz band is considered low-band spectrum, which is generally well suited for covering large areas, but does not support the highest wireless speeds. The band is comprised of 5 MHz of spectrum between 896-901 MHz and another 5 MHz of spectrum between 935-940 MHz.
As the FCC explains in a press release, the 900 MHz band is "currently designated for narrowband land mobile radio communications and primarily used by land transportation, utility, manufacturing and petrochemical companies."
900 MHz Broadband Spectrum
The main report and order adopted today calls for 4 MHz of the band, comprised of two separate 2-MHz swaths, to be retained for use by incumbent users. The 6 MHz that will be repurposed will be comprised of two separate 3-MHz swaths.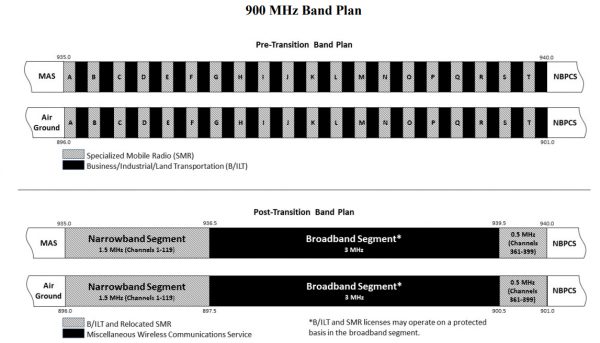 The order establishes "a transition mechanism based primarily on negotiations between prospective broadband licensees and existing narrowband incumbent licensees," the FCC explains in the press release.
The Association of American Railroads' existing nationwide ribbon license in the 900 MHz band will be modified to facilitate the band's transition without disruption to railroad operations and to enable certain railroad safety upgrades, the commission said.
FCC commissioners, like many other Americans, are currently working from home during the COVID-19 pandemic. Although the 900 MHz orders were on the agenda for today's FCC meeting, the items were adopted prior to the meeting, as were other agenda items. The meeting, held via teleconference, was comprised of FCC Chairman Ajit Pai thanking various commission staffers for their work on the various agenda items. Other commissioners did not make their customary remarks about items adopted, but I would expect their prepared remarks to be made public soon.