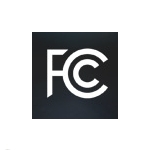 Two FCC commissioners who often disagree on policy matters expressed support this week for opening up spectrum in the 5.9 GHz band for unlicensed use on a shared basis with the incumbent spectrum holder – the American auto industry.
As the New America Open Technology Institute explains in a policy paper released this month, the band in question is 75 MHz between 5850-5925 MHz, which more than 15 years ago was allocated on a co-primary basis for Intelligent Transportation Systems. According to the OTI report, titled "Spectrum Silos to Gigabit Wi-Fi," the spectrum band "mostly lies fallow" and much of it may no longer be needed by auto makers because of technology developments that have occurred in recent years. A portion of the spectrum would be better made available for unlicensed use, as it could help support higher-bandwidth, less congested Wi-Fi.
5.9 GHz Band for Gigabit Wi-Fi
In an event sponsored by the OTI this week, Democratic FCC Commissioner Jessica Rosenworcel and Republican Commissioner Michael O'Rielly voiced support for exploring what OTI advocates.
"[T]he 5850-5925 band is an ideal place to explore Wi-Fi expansion," said Rosenworcel. "It's adjacent to an existing band of unlicensed spectrum in 5725-5825 MHz.  That means we have the opportunity to introduce new wideband channels to the upper portion of this band – channels that will be able to take advantage of the new 802.11ac Wi-Fi standard and deliver throughput even faster than 1 gigabit per second. In other words, this is how we develop Gigabit Wi-Fi."
"There should be little doubt that exploring the ability to allow other uses, such as Wi-Fi, in the 5.9 GHz band, via sharing or partitioning, is the right thing to do," said O'Rielly.
Auto Industry Dibs?
According to OTI, when the auto industry initially was awarded spectrum in the 5.9 GHz band for dedicated short-range communications (DSRC), the idea was to use it for non-safety services such as navigation assistance, in-vehicle signage, driver advisories, toll collections and fleet management for commercial enterprises. But as OTI argues, "most of these non-safety applications are already being delivered today over general-purpose wireless networks (e.g., cellular and Wi-Fi.)"
Where the auto industry now should focus its efforts is on vehicle-to-vehicle (V2V) signaling applications "designed to warn drivers of impending vehicular hazards and thereby avoid accidents before they occur," OTI argues. Such applications require at most 30 MHz, V2V says.
If the FCC would allocate a portion of the 5.9 GHz band to the auto industry on a dedicated basis, the remainder could be shared with unlicensed users, the OTI argues. The report author points to a spectrum sharing proposal from Qualcomm as a promising one. That proposal would reserve 30 MHz of the band exclusively for V2V safety applications, while the remaining 45 MHz would be shared between unlicensed and non-safety DSRC applications. OTI explains.
According to O'Rielly, the auto industry "seems to have come around" to the idea of sharing the 5.9 GHz spectrum. Both he and Rosenworcel argued that the FCC should undertake testing aimed at determining the best way to move forward with a spectrum sharing option.