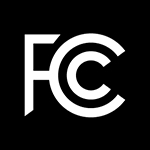 Elizabeth Pierce, chief executive of Alaskan undersea cable company Quintillion Networks, will chair the Broadband Deployment Advisory Committee announced by FCC Chairman Ajit Pai in January. The vice chair will be Kelleigh Cole, director of the Utah Broadband Outreach Center in the Utah economic development office.
Pai created the BDAC with the goal of identifying "regulatory barriers to infrastructure investment and to make recommendations to the commission on reducing and/or removing them." Other members of the BDAC also were announced yesterday, as were five working groups within the committee.
Broadband Deployment Advisory Committee Members
Service providers represented on the BDAC include AT&T Mobile, Comcast,  Google Fiber, Rocket Fiber, Sprint and TDS Telecom. Also represented are the Coeur d'Alene Tribe, Connected Nation Exchange, Crown Castle, the National Association of Regulatory Utility Commissioners, the National Exchange Carrier Association, the National Rural Electric Cooperative Association, utility company Southern Company, the Wireless Infrastructure Association and others. At least two manufacturers – ExteNet Systems and Mimosa Networks – also are represented on the committee.
Committee members were chosen through a nomination process.
The BDAC's five working groups and their chairs are:
Model Code for Municipalities- Douglas Dimitroff, New York State Wireless Association
Model Code for States- Kelly McGriff, Southern Light
Competitive Access to Broadband Infrastructure – Ken Simon, Crown Castle
Removing State and Local Regulatory Barriers – Robert DeBroux, TDS Telecom
Streamlining Federal Siting – Jonathan Adelstein, Wireless Infrastructure Association (who is also the former head of the Rural Utilities Service)
A complete list of BDAC members can be found in yesterday's FCC public notice.