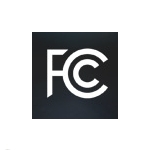 Rural telcos sometimes feel that the FCC is not looking out for their interests. But at least one rural telco association certainly seems to have some pull with the commission.
Less than a week after the National Telecommunications Cooperative Association sent a letter to the FCC to ask the commission to hold a workshop on rural call completion problems, the FCC has agreed to do just that. The workshop, scheduled for October 18, seeks to explore:
The extent of the call termination problem in rural areas
The causes of the problem, including whether carriers are violating the law by blocking or restricting calls to other carriers
Actions that can be taken by the commission to address the problem.
Rural telcos argue that MagicJack and other voice service providers are not completing calls to rural areas. According to the FCC's announcement of the call completion workshop released yesterday rural telephone companies reported a 2000% increase in call completion complaints between April 2010 and March 2011.
The rural carriers associations have avoided speculating why certain carriers are not completing calls to rural areas, but a likely explanation is that the carriers want to avoid paying per-minute terminating access charges, which tend to be higher in rural areas.
The FCC also announced yesterday the creation of a Rural Call Completion Task Force to address the rural call completion problem. On the task force will be FCC staffers from several different bureaus.
Yesterday's announcement did not discuss who would participate in the October 18 workshop, but the NTCA recommended that it include rural carrier technical personnel and access tandem providers, as well as retail long-distance providers and the underlying routers they use. A good place to start would be the data submitted by the NTCA, along with NECA, OPASTCO and the Western Telecommunications Alliance in June. The associations submitted data from their members which identified several carriers that were generating a large share of the problems.
The language that the FCC used in yesterday's announcement should be encouraging for rural telcos, as the FCC seems to understand the gravity of the problem. "Failed or degraded calls not only undermine the integrity of the nation's telephone networks and frustrate consumers, but they also pose a serious risk to public safety and harm the rural economy," the FCC wrote in the announcement.