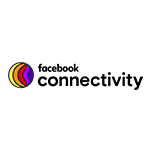 Facebook Terragraph gigabit wireless technology is gaining some traction with the news this week that Puerto Rican competitive carrier AeroNet will pilot the technology in Old San Juan. The development follows other Terragraph deployments in Alameda, California and in Hungary.
Terragraph works over 60 GHz spectrum, which is available for unlicensed use. It is even higher-frequency spectrum than the millimeter wave spectrum that AT&T and Verizon used for initial 5G deployments – which means it potentially could support higher speeds but over shorter distances. Facebook positions the offering as a high-speed broadband alternative for urban areas that have "street furniture" such as lamp posts and streetlights on which equipment can be mounted.
Facebook has referred to Terragraph technology as "fiber in the air" because of the high speeds the technology can support. The technology also is designed to use a multi-point, multi-hop mesh approach.
Old San Juan is full of historic buildings and has UNESCO status, making it "economically challenging" to deploy fiber in the area, AeroNet notes in a press release. AeroNet targets the business market and offers multi-gigabit fiber service in some parts of Puerto Rico.
The AeroNet Old San Juan pilot will run for six months and will support public Wi-Fi services as well as providing broader fixed wireless connectivity. At the end of the pilot, the service provider will review the results and "determine next steps," according to a press release.
Terragraph Gigabit Wireless Deployments
Facebook unveiled Terragraph back in 2018, when the company announced that Qualcomm had agreed to integrate the technology in its pre-802.11 ay Wi-Fi chipsets. The Wi-Fi standard is one element of Terragraph technology.
Subsequently, Nokia agreed to combine its worldwide delivery capabilities and wireless passive optical network (WPON) technology with Terragraph. WPON provides a wireless gigabit drop to the home for broadband access networks.
Although Terragraph is considered an urban solution, that didn't stop Alaska Communications from using it in a fixed wireless trial last year using Radwin equipment.
Last year also saw a commercial Terragraph deployment by startup service provider Common Networks in Alameda, California. Common Networks has been a technology pioneer on another front as well – the company deployed fixed 5G in San Leandro, California.