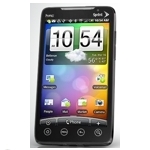 Millennials ages 18-34 "are the most digitally connected generation" to date, according to a new report from Experian Marketing Services.
Smartphone penetration among adult U.S. Millennials has reached 77 percent, with the average Millennial spending a whopping 14.5 hours a week using their smartphone. Overall, while Millennials represent just 29 percent of the U.S. population, Millennials' smartphone usage accounts for 41 percent of the total time Americans spend using smartphones.
Commenting on the report, entitled "Millennials come of age," Experian Marketing Services' senior analyst, marketing and research John Fetto stated, "Millennials are true digital natives. Having grown up in the age of the Internet and mobile phones, it is important for marketers to understand their unique outlook on technology and connectivity when targeting this group.
Millennials' Smartphone Usage
"Millennials are the first mobile-dominant generation. It is how they connect to and communicate with the world, and as such, they need to be connected constantly, from the moment they wake up until they go to bed at night."
Other key takeaways from the report include:
Millennials are mobile dominant. Fifty percent of Millennial smartphone owners say that they access the Internet more often through their phone than through a computer;
Millennials spend the most time using media compared with other generations, at approximately 9.5 hours a day, or 67 hours a week, compared with 61 hours that adults ages 35 and older spend using media per week;
Millennials are the first generation to devote the majority of their media time with digital media. They spend 35 hours a week with digital media and 32 hours a week with traditional media;
Millennials are 1.7 times more likely than smartphone owners ages 35 and older to use travel apps, 1.5 times more likely to use VOIP apps such as Skype, 1.4 times more likely to use sports apps and 1.2 times more likely to use classified apps such as Craigslist.
"While the rest of adults see smartphones and the Internet as revolutionary, for Millennials, they're just part of the natural order of things," Fetto added. "As such, they have expectations about how things should work that may seem unrealistic to those who grew up without such technologies. Technology and connectivity is not a want for this generation; it's a need."