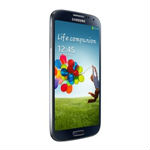 Approximately 90 percent of the 143 million mobile phones sold in the U.S. in 2014 were smartphones, according to wireless analyst firm Recon Analytics. 2014's mobile phone sales total was 25 million mobile phones lower than in 2013, a year in which smartphones accounted for only half of annual mobile phone sales, Recon Analytics highlights in a February 10 blog post.
"The decline in phone sales is predominantly due to the rise of equipment financing plans, compounded by slower new subscriber additions," Recon's Roger Entner writes. More and more Americans are postponing phone upgrades in order to take advantage of lower monthly service prices carriers are offering to those "who wait to upgrade phones at the end of their two-year contracts."
When they do purchase new phones, Americans are increasingly turning to newer, more expensive and feature-filled smartphones, Entner continues. While unit sales fell 15 percent year-over-year in 2015, device revenues rose by about five percent, he points out. "In the short term, this flight to higher priced devices increases revenues and profitability for mobile carriers, but longer term the trend is negative, as it takes longer for new devices to permeate the network."
With smartphones now accounting for 90 percent of mobile phone sales, U.S. mobile carriers can't cannibalize feature phones for significant revenue upside," Entner notes. "We expect device sales to fall by 5 percent to 136 million in 2015 and to fall again by 4 percent to 131 million in 2016."
Average Time People Keep Cellphones on the Rise
Falling device unit sales and net subscriber additions, moreover, are exacting a heavy toll on the handset replacement cycle, according to Recon. The handset replacement rate is down to its lowest rate since Recon began tracking this metric. In addition, "the introduction of Equipment Installment Plans (EIP) has made a significant impact on the handset replacement cycle by extending it to 26.5 months, an increase of 4.1 months compared to the previous year.
Averages only tell part of the story, though. Digging in deeper, Entner sees a "bifurcation" in purchasing behavior as EIP plans, on the one hand, incentivize rapid upgrades every year and on the other hand delay phone upgrades through discounted service pricing.
While the percentage of mobile phones being replaced every year in the U.S. rose from 45 percent in 2013 to 49 percent in 2014, the percentage of new purchases made because the purchaser's previous device was obsolete sky rocketed from 15 percent in 2013 to 35 percent in 2014, according to Entner. During that same period, the percentage of devices being replaced at the traditional two-year time point dropped from 40 percent to 16 percent.
As Americans bifurcate their purchasing behavior, Entner said he is beginning to observe a "capabilities gap" between those who upgrade their phone every year and those who upgrade it when it becomes obsolete or breaks.
The new reality, with nearly one-third of Americans waiting until their mobile phones become obsolete before they upgrade, will have "several ramifications on innovation throughout the mobile ecosystem," Recon contends:
Less innovation in applications;
Less competition from smaller handset providers;
Spectrum crunch in major markets; and
Delayed transition to next generation services.