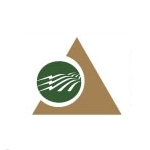 In the first trial of its kind in the US, Plumas-Sierra Rural Electric Cooperative & Telecommunications, Spectrum Bridge and Google are using TV white space spectrum for a SmartGrid project. The goals of the project are  to better manage electrical power supply and demand, and provide broadband Internet access, to rural residents in remote counties in California's Sierra Nevada mountains.
PSREC's pilot SmartGrid wireless network affords the rural utility coop real-time broadband connectivity to remote substations and switchgear, which allows it more effectively and remotely manage power flows request critical data from substations and protect the system and employees while maintaining the local grid, according to a news release.
"Plumas, Lassen and Sierra Counties are located in the Sierra Nevada Mountains and present some very technical challenges with respect to wireless coverage. The ability to use White Space has proven to be an effective option for dealing with difficult terrain and offers another option for wireless connectivity," Lori Rice, chief operating officer at PSREC, said summarizing the results of their experience to date.
The switch from analog to digital TV, along with new software technology from Spectrum Bridge is the central piece of the pilot grid and broadband network. Its TV White Spaces database dynamically assigns non-interfering frequencies to white space devices and adapts to new TV broadcasts and other TV band transmissions in real-time.
PSREC is also making use of Google's PowerMeter, an energy monitoring tool that gives consumers access to up-to-the-minute information about their energy usage at home or remotely via the Internet, opening up the possibility of reducing their consumption and hence their utility bills.
In addition to providing PSREC, and its customers, better information and tools to manage power supply and demand, the pilot system is providing broadband access to an underserved community in the area, a use of TV white spaces the FCC has recommended in its National Broadband Plan.
"The Plumas-Sierra White Spaces trial is further proof that TV White Spaces is a great tool to extend broadband connectivity to underserved areas and make possible applications like Smart Grid, in ways that couldn't be done cost-effectively before," said Jeff Schmidt, director of engineering at Spectrum Bridge.