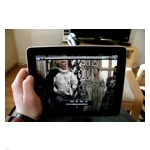 U.S. consumers are becoming digital omnivores, enabled by the convergence of digital telecom and computing platforms, according to the seventh edition of Deloitte's "State of the Media Democracy" report. Twenty-six percent of consumers are digital omnivores – they own a laptop, smartphone and tablet, according to the report.
Based on an online survey of more than 2,000 U.S. consumers conducted by an independent research firm in November, 2012, Deloitte, in its latest report, "takes an in-depth, multi-generational look at how consumers' preferences vary." Less than half of this group (46%) is buying pay TV — and an even smaller percentage (30%) are buying landline phone service.
Internet access is the most valued household subscription service for nearly all Americans (93%). Moreover, more than half of all U.S. consumers are willing to pay a premium for faster Internet connection, with tablet and smartphone owners more inclined to pay for faster connections.
Also among the report's key findings:
Tablet ownership increased 177 percent over the past year, with almost a third of tablet owners viewing it as one of their top three most preferred consumer electronic devices.
Tablet owners stream movies 70 percent more often than non-tablet owners.
More than 80 percent of consumers are multi-tasking while watching TV.
Image courtesy of flickr user bendodson.