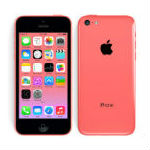 Google sites collectively continued to reign as the top mobile media property in the U.S. in October, with Apple ranking at the top of the ranks of smartphone manufacturers and Android the market leading smartphone platform, according to the latest from comScore's MobiLens and Mobile Metrix market data services.
U.S. smartphone penetration rose 4.1% from end July through October with 149.2 million Americans owning smartphones, a mobile market penetration of 62.5%, according to comScore.
Among smartphone OEMs, Apple's share of U.S. smartphone subscribers rose 0.2% to 40.6% while Samsung's rose 1.3% to 25.4%. Motorola rose to third place, gaining 0.1% at 7%, followed by HTC and LG at 6.7% and 6.6%, respectively.
Among smartphone platform providers, Google Android smartphones captured 52.2% of the U.S. market, up 0.4% over the three-month period. Apple's iOS gained 0.2 market share percentage points, increasing to 40.6% while BlackBerry dropped 0.7% to 4.3% and Microsoft gained 0.2% to 3%.
Google sites topped comScore's rankings of the Top 15 smartphone media properties with an 88% market reach. Facebook followed at 84.4% with Yahoo and Amazon sites following at 77.9% and 65.3%, respectively. Apple sites ranked fifth with a U.S. smartphone market reach of 49.6%.
Facebook's mobile app led the way among the U.S. smartphone app audience with a 75.7% market reach. Google Play ranked second at 54%, with Google Search third at 52.2%, Pandora Radio fourth at 48.2% and the YouTube mobile app fifth at 48%.