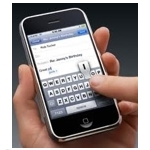 Web-based email usage declined 6% in the U.S. in November 2010 as compared to a year ago while email access via mobile devices exhibited strong growth. Thirty percent of mobile users (70.1 million) accessed email on their mobile in November, a 36% year-over-year increase. Users also spent less time using Web-based email: So-called email engagement, which measures time spent on a site and number of page views, decreased 9% and 15%, respectively, according to research data gathered by comScore from its Media Metrix and MobiLens services.
Fast growing smartphone adoption and email alternatives are prompting a shift in Web users' habits and preferences, according to comScore. "Digital communication has evolved rapidly in the last few years with an ever-increasing number of ways for Internet users to communicate with one another," senior vice president of mobile Mark Donovan was quoted as saying.
"From PCs to mobile devices, whether its email, social media, IM or texting, consumers have many ways to communicate and can do so at any time and in any place. The decline in web-based email is a byproduct of these shifting dynamics and the increasing availability of on-demand communication options."
That said, email service continues to be one of the most popular activities on the Web. Though down 6% year-to-year in November, more than 153 million people visited Web-based email providers' sites last November while Web-based email services reach more than 70% of the online US population, comScore pointed out.
Increasing 40% on an annual basis last November, daily mobile email access grew even faster than the 36% overall increase of mobile email. Young users ages 12-17 and males as opposed to females are shifting away from Web-based email in favor of mobile access faster than other age groups. Those aged 25-34 were 60% more likely to access email than the average mobile user. Those between 18-24 were 46% more likely to do so, according to comScore's research results. Males were 14% more likely to mobile email users.
"What we have seen in the smartphone era is the rapid acceleration of data consumption, which has helped drive mobile usage across multiple categories including email," Donovan explained. "In a relatively short period of time, adoption of mobile email has reached 78 percent of the smartphone population, which is very similar to the penetration of web-based email among Internet users. These findings demonstrate just how quickly channel shifts can occur and why it's now essential for media brands to have a strong presence in both arenas."