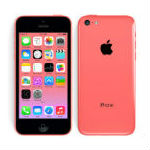 Apple held on to its market leading place among the world's smartphone manufacturers in May, capturing a 41.9 percent smartphone market share, according to comScore's latest MobiLens and Mobile Metrix reports.  Google Android maintained its leadership position among smartphone OSs with a 52.1 percent market share, researchers said.
According to comScore's latest data 169 million people in the U.S. owned smartphones during the three months ending in May, up 4 percent over February for a 70 percent mobile market penetration rate. Apple's 41.9 percent OEM market share was up 0.6 percent over the three months. Samsung ranked second with a 27.8 percent market share, up 0.8 percentage points. LG followed with a 6.5 percent share of market, with Motorola (6.3 percent) and HTC (5.1 percent) ranking fourth and fifth, respectively.
Android's 52.1 percent May market share in mobile OSs was flat over the three months to end-May. Apple's 41.9 percent was 0.6 percentage points higher. Microsoft ranked third with a 3.4 percent mobile OS market share, BlackBerry fourth with 2.3 percent and Symbian fifth with 0.1 percent.
Turning to smartphone apps, Facebook took top ranking once again, reaching 76.4 percent of the app audience. Google Play followed at 51.8 percent, YouTube ranked third with 51.7 percent and Google Search fourth at 49.2 percent. Pandora came in fifth with a 47.6 percent of mobile app reach.