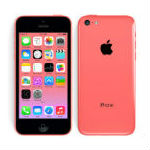 Nearly sixty-four percent (63.8%) of Americans – 152.5 million people – owned smartphones as of end November, 3% more than did as of the end of August, with Apple manufacturing and Google supplying the mobile operating systems (OS) for more of them than any other market participants, according to the latest from comScore's MobiLens and Mobile Metrix market research services.
At 41.2%, Apple ranked first among smartphone Original Equipment Manufacturers (OEMs), gaining 0.5 percentage points over the three months ending November. Samsung followed with a 26.2% share, up 1.7%, with Motorola coming in third at 6.7%, LG fourth at 6.5%, and HTC fifth at 6.4%.
Android topped the ranks of smartphone platform providers, capturing 51.9% of the U.S. market, a three percentage point gain. Apple followed with a 41.2% share, up 0.5 percentage points. BlackBerry ranked third with a 3.5% market share, down 0.5%; Microsoft fourth with 3.1%, down 0.1%; and Symbian fifth with 0.2%, down 0.1%.
Google Sites continued to rank atop the list of top Web properties on smartphones with an 86.7% share of the mobile media audience, comScore found. Facebook followed at 84.9%, with Yahoo! Sites coming in third at 79.4%, Amazon Sites fourth at 72.5%, and AOL fifth at 61.1%.
Facebook topped the list of most popular smartphone apps, garnering a 76.2% mobile media audience market share. Pandora Radio took second at 52%, Google Play third at 51.6%, Google Search fourth at 50.4%, and YouTube fifth at 44.6%.