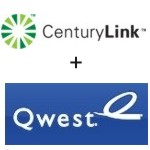 Colorado's Public Utilities Commission became the 14th state utilities regulator to approve the CenturyLink-Qwest merger, the companies announced this week. The merger still needs the approval of seven states and the FCC before moving forward with closing.
"Gaining the Colorado PUC's approval is a major milestone in the merger process," Qwest Colorado president Chuck Ward was quoted as saying. "Qwest has a long and successful history of providing Colorado with reliable and innovative communications services. That tradition will continue as the combined company will have enhanced financial and operational resources to support further network investment and the deployment of technology solutions to urban as well as rural areas of the state."
Colorado will be the combined company's largest market out of 37 state local service regions based on customer access lines. Denver will be the headquarters for its Mountain Region, which will serve Colorado, Montana, Utah and Wyoming, as well as its Business Markets Group.
The two companies agreed to invest a minimum of $70 million in broadband infrastructure over a five-year period. Issues relating to retail and wholesale services, including the regular filing of integration reports with the PUC, were also agreed to.