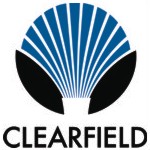 Fiber management equipment provider Clearfield expects to see strong demand for the outdoor powered cabinet portfolio it has acquired from broadband equipment provider Calix, said Kevin Morgan, Clearfield chief marketing officer, in an interview with Telecompetitor. The purchase price for the Clearfield Calix deal was just over $10 million.
"As we look at how networks are evolving over time, we anticipate [a lot of] work in the next few years," said Morgan. "One of the most overlooked items in network design for wireless is a lack of power. . . This positions us for future cabinet solutions that really are going to be needed in 5G."
As wireless network operators roll out 5G networks, they will need to deploy many more cellsites located closer together in comparison with how cellsites traditionally have been located. And all of those cellsites will require power.
Clearfield Calix Synergies
Clearfield's existing product line includes cabinets to manage fiber optic cabling for GPON fiber-to-the-home deployments. The product line that Clearfield has acquired from Calix includes power electronics for the Calix broadband product line.
Asked about the potential for an integrated product in the future, Morgan said "consolidating the design is certainly an option."
In connection with the purchase agreement, Calix will sell the Clearfield-branded powered cabinet products. The specific products include the ODC 100/200 series and the ODC 1000/2000 series of enclosures.
Clearfield also sees the opportunity to gain deeper relationships with Tier 1 service providers who already purchase from Calix, Morgan noted. In addition, Clearfield may be able to learn about operator deployment plans earlier in the purchase process because decisions about powered cabinets typically are made before decisions about fiber management cabinets for the same installation.
"It's almost like an alert for us to say, 'there's an opportunity here,'" commented Morgan.
Details about the Calix Clearfield deal can be found in today's press release.