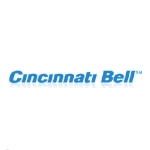 Cincinnati Bell reported 2Q09 diluted earnings per share of $0.11 — 18% above 2Q 2008 — with net income rising 3% to $26 million.  At $328 million, revenue was down 7% year-to-year.  Focused on improving value to shareholders, management paid down $54 million of debt and repurchased $13 million worth of its outstanding shares during the quarter.
A bright spot for the quarter, smartphone plan subscriptions rose 70% year-to-year.  Growing consistently now for four consecutive quarters, they now make up 15% of Cincinnati Bell's wireless subscriptions.
"Cincinnati Bell continues to perform well in this difficult economy," president and CEO Jack Cassidy stated in a news release.  "The aggressive expense reductions we implemented in the first half of the year have allowed us to maintain our profitability and increase our cash flow, despite the poor economy.  Also, we are pleased with the continuing success of our data center and managed services operations, which had revenue growth of 14 percent compared to last year."
2Q09 Operational Metrics (year-to-year basis)
Wireless postpaid churn 1.95%; 6.3% prepaid churn (2.01% yoy improvement)
Wireless Data ARPU rose $2.59 (+36%) driven by smartphone and SMS
Wireless Voice ARPU down $1.52 due to lower usage
Wireless Prepaid ARPU up $0.33 quarter-to-quarter to $28
8,000 net smartphone activations
187% consumer smartphone subscriber growth yoy, 11% of total consumer subs
Bundled "Priced for Life" customers now >15% of households
10,000 consumer ILEC line loss (lowest since 1Q 2006),  6.6% total access line loss
2,000 drop in net business access lines offset by 1,800 VoIP net adds
DSL subscriber base increase of 3% yoy to 235,000
2Q09 Financial Metrics
Operating income declined 5% to $76 million
Free cash flow, as measured by earnings before interest, taxes, depreciation and amortization (EBITDA) totaled $118 million, a 1% year-to-year decline
Purchased 37 million shares for $111 million to date, 15% of shares outstanding
Wireless service revenue down 1% yoy at $71.3 million; flat quarter-to-quarter (-$0.7 million postpaid; -$0.3 million prepaid where 9% rise in ARPU more than offset by decline in subscribers)
Wireless adjusted EBITDA margin of 28%
3% decline in Wireline revenue (due mainly to drop in local voice revenue)
4% rise in Wireline data due to data transport
Technology solutions revenue down 15%:
Having expanded its data center to 271,000 square foot, management reported that 81% of total space is now utilized while negotiations to lease another 30,000 sq. ft. are in progress.