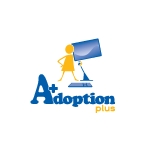 Acting through industry lobby the National Cable & Telecommunications Association, the nation's largest cable providers, working with FCC chairman Julius Genachowski and staff, have filed a proposal with the National Telecommunications & Information Administration and Rural Utilities Service to bring discounted broadband Internet, PCs and digital media training to the households of low income middle school students that participate in the National School Lunch Program.
Dubbed A+ for Adoption Plus, the proposed two-year long public-private partnership envisages cable providers offering half-price basic broadband service and cable modems along with free installations and training to as many as 3.5 million middle school students in some 1.8 million low-income households that do not have broadband at present. Once up and running, the NCTA foresees being able to offer qualified students and households discounted PCs by reaching out to computer manufacturers, as well as seeking federal funding to subsidize PC purchases.
Including the likes of Cablevision, Comcast, Cox and Time Warner Cable, the cable industry group offers broadband services to 86% of U.S. households. With full student participation, the NCTA estimates that the program could reach a value of $572 million over its proposed two years.
"We would like to thank Chairman Genachowski and the FCC's broadband adoption team for their willingness to work with and encourage our industry to step forward with a plan to drive broadband adoption in low-income households," said NCTA president and CEO Kyle McSlarrow in a news release. "The result of these discussions is the A+ proposal, which has two overarching goals: to drive sustainable adoption in populations that currently do not benefit from broadband, and to materially and positively affect educational performance among participating students."