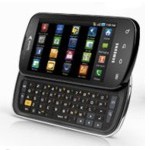 Nine of ten working Americans use their personal smartphones for work purposes, while 40% of them do not use passwords to protect them. So found a study of the "Bring Your Own Device" (BYOD) phenomenon conducted by a network of Cisco partners.
Further highlighting the security issues inherent in BYOD, 51% of Americans connect to unsecured wireless networks via their personal smartphones, and 48% do not disable Bluetooth discoverable mode.
"Millions of American workers are setting up the office wherever and whenever they can find an internet connection. And with access to an ever-widening range of devices – smartphones, tablets and laptops – workers aren't limiting themselves to company-provided hardware," note the authors of 'BYOD Insights 2013: A Cisco Partner Network Study.' "The consumerization of this technology has given the modern worker enormous work flexibility, while giving IT departments substantial headaches."
BYOD: Frequency and Tasks
Employees are using their own devices at work frequently: 92% of BYODers access their own smartphones for work every week – 62% at least every day and 30% at least once per week, according to study results.
Answering work emails; interacting with work-related mobile and Web apps; and making work calls are just a few of the tasks employees are carrying out using their personal smartphones. Anytime, anywhere network access also means workers 'aren't clocking out either': "70% who use their smartphones for work are expected to read emails after working hours."
Moreover, only 1 in 10 receive some form of stipend for using their devices. Only 6% said their employers paid for their smartphones outright, while only 3% said they received a stipend. A small number, 11%, reported receiving some kind of small reimbursement.
Security Threats of BYOD
While employees are personally picking up the tab for such work-related activities, BYOD use poses real and substantial security threats to their organizations, as well as headaches for ICT staff. Among the 60% of BYODers who do use password protection 54% of Android users lock devices with a password as compared to 66% of iOS users.
The security issues associated with BYOD go beyond smartphone password protection and Wi-Fi access, the report authors point out. Bluetooth capability is one such instance, as 48% of work smartphone users have not disabled Bluetooth discoverable modes.
"When a Bluetooth device is discoverable, it is very easy to scan for it using a PC and download private data… This approach can easily contribute to some high profile attacks on celebrities and famous people, who often do not understand the Bluetooth technology," according to Symantec.
"Mobile security breaches are still rare, but with a full-time workforce of about 115 million Americans toting at least 50 million smartphones, lapses are inevitable," the report authors continue.
"If a security issue were to arise, 86 percent of workers say their employers can't remotely wipe their device's data. That includes if the device is lost or stolen. As most devices are privately owned, this isn't surprising. However, given the fact that so many smartphones are used for work purposes, this could prove problematic."