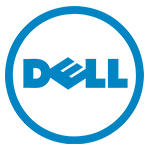 Attempts by businesses to extend Unified Communications (UC) platforms to incorporate remote and mobile employees are suffering from a lack of insight, according to a new business UC survey from Dell. A lack of visibility into UC usage is exposing organizations to new risks and threats, as well as affecting productivity and costing money, researchers said.
UC platforms are becoming increasingly important, even essential, to commercial and organizational success, Dell asserts in a press release. More than 4 in 5 organizations surveyed by Dell (83%) expect the number of remote workers in their employ will increase in the coming year, Dell highlights in a press release.
That said, 95% of the tech professionals responsible for managing UC platforms surveyed by Dell said they face challenges providing remote workers UC services of the same quality as those provided to in-house workers. Furthermore, 8 in 10 (79%) said they rely on end users to alert them to problems.
Dell's Business UC survey
Nearly all respondents to Dell's business UC survey (98%) said that gaining greater insight into UC usage would be of value. Three-quarters said their existing UC solution doesn't have the analytical or diagnostic capabilities that would help them deliver better remote UC worker experiences.
Moreover, employees turn to unsupported communications tools when UC fails. Nearly 8 in 10 respondents (77%) said they have concerns about data security, and more than half (55%) worry about regulatory compliance as a result.
In addition, deployment costs rise as UC platforms are extended and rolled out organization-wide. Lack of visibility into usage makes it difficult to calculate the return on investment. And more than half of respondents (55%) said they devote time to reporting on issues related to UC quality.
Other key findings include:
71 percent of organizations have increased UC investments to better support remote workers. However, many still experience adoption challenges. Training difficulties, quality of service issues and unexpected costs remain the top barriers to adoption
69 percent of organizations cannot track usage rates, which makes it hard to evaluate UC investment decisions
55 percent of respondents spend time troubleshooting quality of experience issues weekly, and 20 percent troubleshoot daily or hourly
Nearly 50 percent of survey respondents face issues when using their UC platform remotely and use a variety of workaround techniques to fix the problems, exposing the business to risk and discouraging adoption
Recommendations
Dell goes on to make recommendations as to how organizations can gain greater insight into UC usage and track the benefits and issues that can result:
Track Remote Worker Usage: The ability to easily track and trend remote workers' usage of communications features like audio and desktop sharing gives organizations needed insight for determining whether their UC investment is adequately serving the remote worker. If specific steps are taken to increase remote worker adoption of UC, such as the remote deployment of an updated UC client, usage trending enables organizations to measure the impact of those changes. Having good insight into remote worker UC usage also enables the business to proactively monitor for potential compliance and data loss issues.
Gather and Monitor the Quality of Experience: Remote workers are exposed to a less managed environment, introducing more variables that can reduce their quality of experience. For example, many remote workers attempt to use the audio and video features of their UC solution over a VPN network connection, which introduces substantial real-time network latency resulting in a poor UC experience. Having a seamless view of remote worker QoE data, including the associated network connection type, device make and model, and network performance, helps IT determine if remote worker quality is an issue, pin-point problem areas, and take appropriate corrective action.
Get Insight into Remote Worker Issues: Challenges faced by remote workers include the endpoint device make and model, the patch version of the UC client software, and the type of external network connection they are using. Having insights into all aspects of individual remote workers' sessions allows IT to take corrective action. For example, UC client software such as Microsoft Skype for Business often is updated by Microsoft to address performance or usability in specific scenarios. Knowing the versions and cumulative updates remote workers are running allows IT to either proactively prevent certain outdated versions of the client from connecting, or know which individuals they need to upgrade.