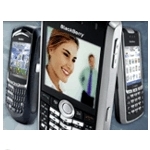 Motorola was the top mobile handset original equipment manufacturer (OEM) and Research in Motion (RIM), maker of the BlackBerry platform, was the top developer of smartphone platforms in the U.S. during 4Q 2009, according to comScore's latest MobiLens research service. Motorola captured 22.9% of the U.S. market while RIM's market share amounted to 43.0%.
There were 234 million mobile subscribers–aged 13 and older–in the U.S. during the period October 2009 – January 2010. 42.7 million owned smartphones in an average month during the last three months of 2009, 18% higher than the previous quarterly period, according to the comScore MobiLens report.
Ranking behind Motorola in the handset manufacturer category:
LG with 21.7% market share;
Samsung with 21.1%;
Nokia with 9.1%, and
RIM with 7.8%.
RIM and Samsung were the only OEMs to eke out market share gains during the quarter–1.4% and 0.1% respectively. Motorola dropped 1.2 percentage points, LG 0.3 and Nokia 0.2. Ranking behind RIM in smartphone OS platforms:
Apple with a 25.1% market share;
Microsoft with 15.7%;
Google with 7.1%, and
Palm with 5.7%.
Google gained 4.3 market share points during the quarter. Microsoft dropped 4 and Palm 2.1. RIM gained 1.7 and Apple 0.3.