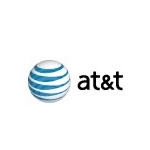 AT&T has won a major contract to provide the FCC with IP connectivity. In the five-year deal, AT&T will interconnect FCC offices and data centers to support mobile and cloud-based applications, offering the FCC the ability to change network and Internet needs on demand.
AT&T began offering enterprise customers the ability to change bandwidth and other service parameters without operator intervention early last year – and the FCC will be a high-profile customer for that offering, which can help customers save money by enabling them to pay only for the bandwidth they need.
AT&T Wins FCC Deal
According to an AT&T press release, the connections also will comply with federal government requirements for managed trusted Internet protocol service (MTIPS) – a demanding set of high-security requirements.
The carrier isn't the first to support MTIPS, however. CenturyLink previously won contracts from the FCC requiring MTIPS support.
Harsh Words for the FCC
Ironically the news about AT&T's FCC win comes just days after an AT&T exec penned a blog post that was highly critical of a draft of the FCC's latest Broadband Progress Report, which is currently circulating within the commission and which states that broadband is not being deployed in a timely fashion in the U.S.
"It's bad enough the FCC keeps moving the goal posts on their definition of broadband, apparently so they can continue to justify intervening in obviously competitive markets," wrote AT&T Senior Executive Vice President of External and Legislative Affairs Jim Cicconi in a post about the draft report. "But now they are even ignoring their own definition in order to pad their list of accomplishments."
Cicconi apparently is referring to a list of accomplishments included in an FCC summary of the report – and he raises a good point. While the FCC used a 25 Mbps downstream definition of broadband in declaring that the U.S. wasn't making sufficient progress, some of its own accomplishments involved lower broadband speeds. For example, the commission touts the fact that it awarded Connect America Fund (CAF) dollars to help bring broadband to areas that currently lack broadband – but that funding requires carriers to deploy service at just 10 Mbps downstream. (As Telecompetitor noted, the FCC summary also conveniently omits any reference to a CAF program for rate of return carriers – a critical initiative that could help achieve broadband deployment goals but for which the commission now has missed a self-imposed delivery deadline of December 31, 2015.)