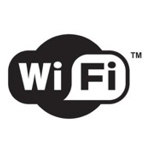 AT&T continues to see significant growth in Wi-Fi connections, with 3rd quarter 2010 Wi-Fi activity outpacing all of 2009. AT&T Wi-Fi connections came in at a record 106.9 million for Q3, surpassing the 85.5 million made all last year, bringing the total through the first nine months of 2010 to 228.1 million.
AT&T attributes the growth to equipment manufacturers pumping out Wi-Fi-enabled handhelds, computers and other devices and growing numbers of business outlets setting up Wi-Fi hotspots. AT&T itself operates more than 23,000 hotspots nationwide, the largest Wi-Fi network in the country, they claim.
"We chose to invest in expanding our Wi-Fi footprint and capabilities because early on, we recognized that Wi-Fi technology had numerous applications and far-reaching potential," Angie Wiskocil, senior vice president, AT&T Wi-Fi Services, was quoted as saying. "In addition to smartphones, we saw that more and more devices like tablets, eReaders and netbooks were becoming Wi-Fi enabled and realized that Wi-Fi would play a major part in our ability to mobilize everything for our customers. Now, our Wi-Fi services are a significant asset for AT&T and for the consumers and businesses we serve."
Having bought Wi-Fi services provider Wayport in 2008, the collective value of AT&T's Wi-Fi customer contracts is around $200 million. FedEx Office recently announced that it has contracted with AT&T to offer free Wi-Fi at FedEx Office Print & Ship outlets throughout the U.S. Similarly, Indiana University is partnering with AT&T to provide Wi-Fi access for those who visit its Bloomington and Indianapolis campuses, the company pointed out in its press release.
AT&T is also following through on Q3 plans to build out two Wi-Fi "hotzone" pilot projects in downtown Charlotte, N.C. and Chicago's Wrigleyville near Wrigley Field. The first hotzone trial was launched earlier this year in New York City's Times Square.