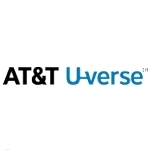 AT&T U-verse High Speed Internet 75 is now available in nine new market territories. Via U-verse Internet 75, subscribers in Chicago, Cincinnati, Little Rock, Tulsa and five additional markets will have access to the full panoply of AT&T U-verse's digital services, which include voice, video and Internet, the broadband telecoms carrier announced June 9.
For perspective on the capabilities of 75-Mbps U-verse Internet connectivity, AT&T's Bob Bickerstaff points out that U-verse high-speed Internet access enables subscribers to download a five-minute song in about half-a-second. A one-hour TV program can be downloaded in about 35 seconds. In addition,-U-verse has been operating with 99.9 percent reliability.
The announcement is part and parcel of AT&T's ongoing U-verse Internet 75 service expansion. The broadband service is now available in more than 70 markets across all or parts of 100 cities and 21 states.
In addition to Chicago, Cincinnati, Little Rock and Tulsa, AT&T's latest U-verse Internet 75 service deployments will cover Gainesville and Panama City in Florida; Columbus/Tupelo/West Point/Hattiesburg, Mississippi; Monroe, Louisiana and El Dorado, Arkansas; and Wilmington, North Carolina.
The rollouts will be taking place this summer. Introductory prices have been set at a low of $39.95 per month when U-verse Internet 75 is bundled with other U-verse services.
As a promotion, AT&T is offering eligible customers in parts of its new U-verse Internet 75 markets the opportunity to add a qualifying U-verse TV package. AT&T also points out that the AT&T U-verse App enables subscribers to stream video content from more than 170 live channels outside and 230 live channels inside homes via smartphones and tablets.