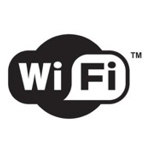 The number of its clients connecting to a randomly selected set of its "cloud" networked wireless access points increased 41%, from 149,687 in 2008 to 211,190 this year, according to Meraki's latest Wireless Census. Caveat Emptor: The survey is a one-day snapshot that was taken on June 1, 2009 and compared to a similar snapshot taken on June 2 last year.
The census results should prove especially heartening to Apple, Nokia and RIM. Apple device access–be it via laptop, iPhone or iPod–shot up 221% year-to-year and accounted for 32% of Wi-Fi access this year as compared to 14% in 2008.  The share of Intel-based Wi-Fi-capable devices increased 11%, from 35,471 to 39,209, but Intel's share of the pie shrank to 19%.  Including all other Wi-Fi enabled devices, access by devices in Meraki's "Other" category increased 12%, from 93,118 to 104,212.
Meraki also took a one-day census of Wi-Fi-capable handheld devices.  RIM and Nokia were the big winners here.  The number of users using a RIM device to access Meraki's surveyed wireless network segment increased 419% from 3,242 to 16,837 while the corresponding number of Nokia handheld users increased 114%, from 1,983 to 4,241.
"It's unambiguous that more people are using more devices to access the Internet via Wi-Fi than ever before," said Sanjit Biswas, Meraki's CEO and co-founder said in a news release. "But the trends identified by the Meraki Wireless Census also reveal a lot about the devices people prefer and are gravitating towards. The growth in devices overall is impressive, but the growth for Apple, Nokia and RIM devices is stunning. It paints a vivid picture about how people now access the Internet, and the trends we can expect for years to come."