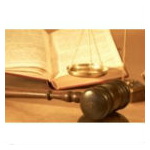 Municipally-owned broadband networks suffered a blow yesterday when a federal appeals court struck down an order adopted by the FCC that reduced state-level restrictions against such networks. In the 25-page appeals court municipal broadband decision, the Sixth Circuit U.S. Court of Appeals argued that the FCC overstepped its authority when it pre-empted state laws in Tennessee and North Carolina.
"This preemption by the FCC of the allocation of power between a state and its subdivisions requires at least a clear statement in the authorizing federal legislation," wrote Circuit Judge J. Rogers in the decision.
The FCC had argued that the Telecommunications Act of 1996 requires the commission to pre-empt legislation in the two states because the state-level legislation was anti-competitive and the Telecom Act required the commission to eliminate barriers to competition. But according to Rogers, the Telecom Act "falls far short of . . . a clear statement" giving the FCC pre-emptive authority over the state laws.
Behind the Appeals Court Municipal Broadband Decision
The FCC pre-empted the laws in Tennessee and North Carolina at the request of municipal network operators in those states. In Tennessee, the publicly-owned local power company EPB had built a broadband network in Chattanooga, where the company is also the local power provider. EPB protested state laws that prevented the company from offering broadband outside Chattanooga, and the FCC struck down those restrictions.
In North Carolina, the City of Wilson built a broadband network prior to the adoption of state-level legislation restricting such networks. The City of Wilson was allowed to continue to operate its existing network but was not allowed to expand broadband service to other communities as it wanted to do.
The states of Tennessee and North Carolina protested the FCC order that would have given EPB and the City of Wilson the ability to expand. The appeals court municipal broadband decision essentially puts the state-level legislation back in place.
In a statement, FCC Chairman Tom Wheeler said the commission would "consider all our legal and policy options to remove barriers to broadband deployment wherever they exist so that all Americans can have access to 21st Century communications."
Good News or Bad?
Some members of the financial community positioned the appeals court municipal broadband decision as good news for incumbent telecom providers, who lose business when municipal broadband networks are built. Investor news provider Seeking Alpha, for example, called the decision a "victory for broadband Internet providers."
Municipal network advocates, however, argue that municipal networks typically arise when communities lack high-speed broadband service and are unsuccessful in persuading the local service providers to upgrade service – and some of those advocates expressed disappointment about yesterday's decision. For example, non-profit broadband advocacy organization Next Century Cities called the decision a "setback in the fight to ensure access to next-generation broadband for more Americans," arguing that municipalities should be able to make their own decisions about broadband access.