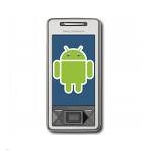 At 31.2% market share of the US market, Google's Android is now tops in terms of mobile OS market share, according to the latest quarterly statistics compiled by comScore for its MobiLens service. Samsung topped the ranks of mobile handset manufacturers with a 24.9% market share as of January 2011.
More than 234 million Americans aged 13 and up used mobile devices during the three-month period, comScore reported while 65.8 million owned smartphones, an 8% increase quarter-to-quarter.
Google's Android overtook RIM's Blackberry and Apple's iOS for the mobile OS market share lead for the first time during the quarter, gaining 7.7 percentage points. RIM's Blackberry ranked second with a 30.4% market share, down 5.4%. Apple's iOS ranked third with a 24.7% market share, up 0.1 percentage points. Microsoft dropped 1.7% to 8% while Palm rounded out the top five with a 3.2% market share, down 0.7 percentage points.
LG followed Samsung among mobile handset manufacturers, capturing a 20.8% market share, down 0.2 percentage points. Motorola's market share, at 16.5%, fell 1.2% and RIM, at 8.6%, dropped 0.7 percentage points. Apple ranked fifth with a 7% market share, up 0.6 percentage points.
Looking at usage patterns, comScore found that 68.1% of US mobile subscribers used text messaging during the period, unchanged from the previous quarter, while browsers were used by 37%, up 0.8%.
The number that used downloaded apps rose 1.6% to 35.3% and 24.2% used social network or blog sites, up 1.1%. Close to 24% used their mobile device to play games, flat from the prior quarter, while 16.5% used them to listen to music, up 1.1%.