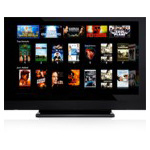 Contrary to the fears of many, the advent of OTT and mobile video is not cannibalizing conventional TV viewing – that is if you believe Nielsen's latest research. Americans continue to watch more TV, a trend being fueled by several factors: digital distribution is providing a better quality viewing experience, service providers are offering ever larger amounts of programming across three screens, and DVRs are making it more convenient and increasing opportunities to watch TV, according to the Nielsen Co.'s latest Three Screens Report. 
Americans are watching around 35 hours of TV a week and two hours of time-shifted TV via DVRs, company analysts found. Viewers between the ages of 25 and 34 watch nearly three hours a week of time-shifted TV while those aged 65 and up watch just over an hour. According to Nielsen, monthly TV viewing versus OTT video usage isn't even close — 35 hours of TV versus 22 minutes of OTT video, for the average user.
Heartening news to broadcast networks, cable providers, telcos and satellite service providers, those watching TV and using the Internet simultaneously increased to 3-1/2 hours a month in 4Q 2009, 35% higher on a quarter-over-quarter basis. Nearly 60% of TV viewers now use the Internet while watching TV once a month.
"The rise in simultaneous use of the web and TV gives the viewer a unique on-screen and off-screen relationship with TV programming," Nielsen Company media product leader Matt O'Grady stated in the news release. "The initial fear was that Internet and mobile video and entertainment would slowly cannibalize traditional TV viewing, but the steady trend of increased TV viewership alongside expanded simultaneous usage argues something quite different."
Also of note, online video watching is up 16% from last year, according to the report. Of possible concern to employers and management, some 44% of online video is being watching in the workplace. The researchers found that viewers watch programs online when they miss a program or when a TV isn't available, essentially using the Internet the same way they use DVRs, not as a TV replacement.