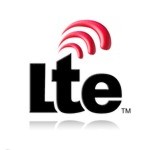 Alaska Communications today announced that its 4G LTE network will be "the fastest and most advanced" in Alaska, with network speeds as much as 10x faster than current 3G wireless networks.
The telecompetitor was the first telecoms carrier to bring 3G wireless to the 49th US state back in 2005, using CDMA Evolution-Data Optimized (EV-DO) technology to do so. Last year, management said it would spend $12 million in 2011 to upgrade its cell towers and other backhaul infrastructure to support the LTE build-out. That's been bumped up an additional $20 million, capital that will in large part come from cash from existing operations and cash reserves, according to the company.
"4G LTE is the wireless standard of the future, and our build plans represent the same commitment to performance, quality and reliability for which we have long been recognized. Customers can expect a faster and more personal experience with their mobile devices on Alaska Communications' 4G LTE network," said Mike Todd, Alaska Communications senior vice president of technology services.
Both AT&T and Verizon have entered the Alaska market and have announced plans for 4G service eventually, but haven't offered specific details to date. Alaska Communications carries roaming traffic for Verizon wireless customers in Alaska, and will continue to do so, according to a March Alaska Journal of Commerce report.