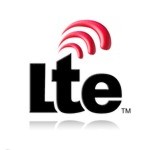 Many rural carriers won spectrum in the same 2008 auction in which Verizon won most of the spectrum that underlies the fourth-generation LTE networks it has been rolling out. But although many of the rural carrier winners have talked about deploying LTE, Agri-Valley Communications, a small company based in Michigan, today became the first rural carrier to announce an actual LTE deployment.  The company hopes to have its first test sites operational by November 15, Agri-Valley CEO Ed Eichler told Telecompetitor.
Agri-Valley's LTE network initially will be used to provide nomadic, rather than mobile, wireless data service. Eventually the company may consider adding voice and mobility to the offering, Eichler said.
This isn't the first time Agri-Valley has been a wireless pioneer. The company also won spectrum in an earlier 700 MHz auction and has used it for several years to provide point-to-point broadband wireless service using a proprietary technology. That offering is available in the rural "thumb" area of eastern Michigan. Agri-Valley's new deployment will be in the northern part of Michigan's Lower Peninsula and will use LTE equipment from Nokia Siemens Networks.
It won't be surprising if we see other rural carriers follow Agri-Valley's lead in deploying nomadic LTE. Until LTE is more widely deployed nationwide, a mobile offering will be of limited value—and even then, the rural carriers would need to negotiate roaming agreements with the nationwide carriers and as of now, the nationwide carriers are under no obligation to enter into such agreements.