Sponsored Content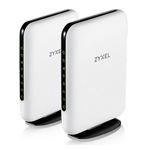 The challenges in providing a quality Wi-Fi experience throughout an entire home are well documented. These challenges include managing distance or interference from walls and even furniture. Homes larger than 4,000 sq. feet can be particularly challenging.
Beyond coverage issues, service providers also face challenges with SSID management between gateways and Wi-Fi extenders. For example, in a home where the gateway is placed on the first level and an extender is on the second or third level, a Wi-Fi client may receive poor connectivity on the first level because the client device may stay connected to the extender on the upper levels (and vice versa) as subscribers move throughout the home. These and other frustrating scenarios lead to a poor customer experience, often resulting in tech support calls to the service provider.
There are solutions that address these issues and give service providers the tools they need to deliver the right whole home Wi-Fi experience.
Multy Pro from Zyxel is helping broadband service providers simplify whole-home Wi-Fi networks. It has a myriad of benefits such as corner-to-corner whole home coverage with MeshIQ.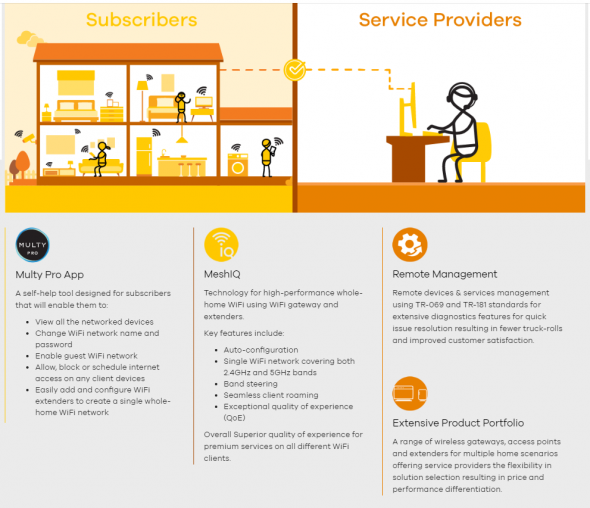 Our latest solution release, the EMG6726 Dual-Band Wireless AC2400 Gigabit Ethernet Gateway, is an addition to our 11 AC Gigabit Ethernet Gateway series that offers high-speed performance and maximum wireless coverage. Designed for smooth multimedia streaming, the EMG6726 can reach speeds of 1.7 Gbps and 600 Mbps at 5 GHz and 2.4 GHz respectively. The EMG6726 is Multy Pro compatible.
Our partner KGPCo is the country's largest communications product distribution and service solution provider in the telecommunications industry. Contact KGPCo for more information regarding Multy Pro.

Interested in publishing a sponsored post to Telecompetitor? Contact us or call 240-450-2161.