Industry Insight Series
It's now widely accepted that using PON fiber broadband networks to support mobile transport makes a lot of sense. The PON Anyhaul business case is compelling. Fiber broadband networks, built to deliver fixed connectivity to consumers and businesses, are becoming ubiquitous in areas where 5G is being deployed.
These high-capacity fiber networks use PON technologies and have enough capacity to carry mobile traffic as well, bringing significant savings in CAPEX and OPEX.
In 5G networks where densification is not yet needed and 5G is deployed from the existing sites, operators are most likely to use the existing transport network. However, even in this scenario, PON can be valuable for improving the reliability of 5G.
Optical fiber cables in PON networks also pass cell site locations and are separate from the installed backhaul. Therefore, mobile network operators (MNOs) are eying this second route as an option to have back-up connectivity for their 5G xHaul.
5G Craves Reliability
The big expectation for 5G is in supporting new ultra-reliable services (autonomous vehicles, robotics, etc.). This puts a much higher demand on 5G reliability than was the case with 4G LTE.
Today's mobile transport networks are typically not built with the redundancy needed in 5G. The most efficient way to add redundancy capabilities is to leverage existing PON networks as an alternative path in case of a fault.
MNOs increasingly compete based on the quality of experience of their cellular networks. The important parameter of quality is network reliability or keeping the radio signal alive. This depends on both the reliability of the hardware (e.g., antennas) and the reliability of the transport network.
Reliability is typically measured in terms of availability, a probabilistic measure of the length of time a system or network is functioning, expressed as a percentage. LTE availability is 99.999% (five-nines), but 5G will require six-nines or more for applications like autonomous vehicles to succeed.
Six-nines availability can only be achieved by using alternative routes in the transport network, with a fallback option in case the main route fails. However, today many cell sites only have one fiber or even wireless (microwave) backhaul connection, as building an alternative route is not economically viable.
An Alternative
Using a PON network as the alternative route is fairly straightforward. It would require bringing fiber from the nearest distribution point to the macro site (in urban areas this is a very short distance: 20-30 meters) and terminating the fiber cable with a small ONT which is then plugged into the cell site gateway.
Finally, the cell site must be recognized as a new user on the PON. This can be fully automated: when the ONT is physically connected, the cell site is recognized as a new user and the service is automatically activated, immediately providing a boost of reliability to a cellular service.
Zero-outage on a transport network is an important performance parameter for 5G. Ubiquitous PON networks provide a very efficient secondary route for increased availability. They meet capacity requirements, scale easily with mobile network growth, and bring the benefits of zero-touch operations.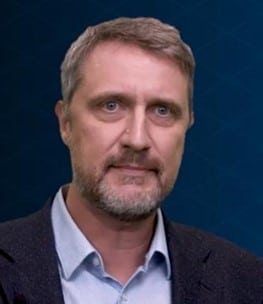 Pascal Dom, Senior Product Manager
Nokia
Pascal Dom is a Senior Product Manager at Nokia with almost 30 years of telecommunications experience. He is today a contributor to the passive Optical Networks (PON) specifications in the area of mobile transport (X-haul). Pascal holds a master's degree in computer sciences from VUB Brussels Free University (Belgium) and an executive master's degree in Business Administration (eMBA) from the University of Antwerp (Belgium). He was awarded Distinguished Member of Technical Staff of Nokia as part of the Class of 2021.
This series features insight into important broadband industry issues from industry leaders.