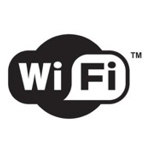 Broadband provider residential WiFi investment must increase, according to ABI Research. If broadband providers do not make that move, they risk losing subscribers because they may be unable to cope with ongoing growth in in-home connected devices and usage, researchers said.
Mesh network systems similar to those used by carriers and enterprise-scale organizations are one potential broadband provider residential WiFi solution, ABI highlights in an excerpt from its Service Provider Wi-Fi and Service Integration report.
A mesh approach to home WiFi can improve coverage by relying on multiple access points in the home, ABI industry analyst Khin Sandi Lynn elaborated in a press release. ¨This technology is beneficial in larger households that suffer from pockets of inadequate coverage, as their broadband routers are strong enough to provide premium coverage to the entire home and all of its connected devices."
The present cost of residential Wi-Fi mesh networks could price some broadband households out of the market, however, ABI points out. The price of one with three in-home access points could range from $300-$500.
Broadband Provider Residential WiFi
Recognizing the need, some residential broadband providers, such as cable systems operator Midco, are offering Wi-Fi mesh networks to households. Midco is offering AirTies' Wi-Fi mesh network system to its residential broadband customers in bundles that include up to four access points starting at $7.95 per month each. Additional access points can be purchased for an extra $2 per month, ABI notes.
Pure Wi-Fi mesh systems are easier for households to install and manage. Hybrid home Wi-Fi mesh networks with wired backbones and multiple wireless access points can be more stable, however, the market research provider points out. Both types are likely to be offered in markets where landline broadband connectivity is widely available, ABI adds.
In addition to residential Wi-Fi mesh networks, broadband service providers could turn to managed home Wi-Fi network services in order to assure the quality of Internet service and dissuade subscribers from switching, ABI continues.
ARRIS, for instance, recently launched ServAssure, a cloud-based in-home Wi-Fi performance monitoring system. AirTies' Remote View enables broadband providers to set up access points in homes remotely, as well as perform network analysis and troubleshoot problems. That can reduce the need for technician visits and reduce service costs.