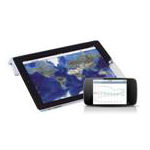 Unit shipments of broadband customer premises equipment (CPE) will increase over 9 percent in 2014, rising to reach 151.9 million by the end of the year, according to a new market forecast from ABI Research.
Global shipments of more advanced VDSL and DOCSIS 3.0 broadband-access CPE devices will continue to show strong growth despite a decline in shipments of the DSL and cable CPE devices that still dominate the market, according to an ABI press release. Growth will be strongest in more mature markets.
"North America and Europe are the regions with the highest VDSL device penetration. This is because operators in Western Europe are upgrading DSL infrastructure with VDSL and VDSL vectoring technologies. Total VDSL CPE shipments in the two regions account for around 50% of worldwide VDSL CPE shipments," ABI Industry Analyst Khin Sandi Lynn was quoted as saying.
Broadband CPE Shipments
Revenues from shipments of DOCSIS 3.0 devices dominate the cable CPE market, ABI notes. The market research provider expects those devices will increase 11 percent in 2014 to represent nearly 85 percent of total cable CPE shipments.
The expansion of the fiber-optic broadband subscriber base is helping to drive strong fiber optic CPE shipments, ABI continued. The market research company expects fiber-optic CPE shipments will increase around 16 percent year-over-year (YoY) to reach 41 million.
ZTE was the global leader when it comes to overall broadband CPE device shipments, as well as fiber-optic CPE devices, in 3Q 2014, according to ABI's Broadband CPE Market Research service. Huawei ranking second with regard to fiber-optic CPE shipments.