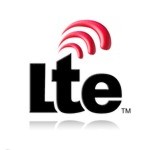 Global LTE connections reached 2.5 billion by the end of the third quarter, according to research conducted by Ovum and cited by industry trade association 5G Americas in a press release.The new plateau represented an increase of 838 million new LTE subscriptions in the last year, researchers said.
In terms of the total market, LTE reached global market share of 32 percent by the end of the third quarter, representing an increase of 10 percentage points. North America has a 73 percent LTE market share, easily making it the worldwide leader. Latin America grew to a 26 percent market share. Market share represents the percentage of mobile wireless connections that are LTE technology versus all other mobile technologies.
For the Oceania, Eastern and Southeastern Asia region, that number was 52 percent  and  for Western Europe it was 57 percent.
"Although the global wireless industry is working on preparations for 5G in the future, currently operators are deploying more advanced LTE capabilities, and LTE subscriptions are continuing to grow at a fantastic rate," said Chris Pearson, president of 5G Americas, in a prepared statement. Penetration is expected to pass 100 percent in North America in 2018.
New LTE network deployments continue as well as many network upgrades from LTE to LTE-Advanced, 5G Americas added in its press release.