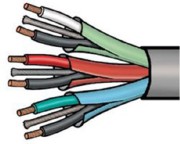 The next evolution of broadband – maybe we'll call it broadband 2.0 – involves speeds well north of the current U.S. average of 1.9 Mbps. Cable companies like to tout DOCSIS 3.0, or wideband, enables them to push cable modem service to 100 Mbps. Telcos point to FTTH as their broadband 2.0 ace in the hole, providing them the capability to match and surpass wideband speeds. DSL tends to get little broadband 2.0 respect, despite the fact that it currently is the workhorse for telco powered broadband, and will be for significant time to come. As the current broadband stimulus debate highlights, getting broadband 2.0 everywhere will cost many multiples more than the $7.2 billion in the current plan. And despite all of the 100 Mbps hype, average broadband speeds will not approach even half that for many years to come.
So what's the future of DSL? According to Ericsson, the Swedish based telecom equipment provider, 500 Mbps over DSL is achievable – but with some significant caveats. Ericsson announced they achieved 500 Mbps in a lab using a 'vectorized' VDSL2 circuit. In lay terms, vectorized means crosstalk cancellation. The 500 Mbps milestone was achieved by bonding six copper pairs. Typical VDSL distance limitations also still apply. "With this technology, operators can enhance fiber access deployments with copper access in the last mile and thereby maximize the reuse of existing infrastructure," says Ericsson in a press release.
The 500 Mbps threshold makes for a great discussion, but based on its limitations, we suspect it will have limited impact in the broadband 2.0 debate, but for a few circumstances. After all, how many operators have that many 'spare pairs' lying around. AT&T may very well be interested though – their FTTN architecture for U-Verse requires copper to the home. Perhaps some variant of this new Ericsson technology, with lesser requirements, will emerge and provide FTTN carriers with more options. Ericsson also is targeting 4G mobile backhaul as a potential suitor for this solution. It's obviously very early to draw firm conclusions about the possibilities of 500 Mbps over DSL. It does demonstrate that research and development continues for DSL. All things considered – that's a good thing. Its workhorse status is in no immediate danger of changing.
What's your opinion about the future of DSL? Share your view by using the comment tool below.