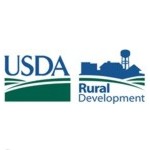 Network operators that were unsuccessful in winning broadband stimulus funding or opted not to apply could soon have an alternative funding option for broadband projects. The U.S. Department of Agriculture this week issued a Notice of Solicitations of Applications for the broadband loan program it has administered for several years. The program provides loans at highly competitive rates for broadband network construction in rural areas with limited broadband availability. Over the past decade, it has invested over $1 billion in more than 100 projects nationwide.
"Broadband is critical communications infrastructure of the 21st century, and it is vital to building vibrant rural communities," said Agriculture Secretary Tom Vilsack in the announcement of the new notice.
The new notice did not include information about the amount of funding available for broadband loans. It said that would come in a subsequent notice that will be issued after completion of a 2011 Appropriations Act. But the USDA said it was inviting potential applicants to submit proposals prior to that notice so that the agency would have time to process applications within the current fiscal year.
The USDA also said it has issued new regulations for the broadband loan program, as it is required to do on an annual basis. In addition, the agency has posted an application guide to assist in the preparation of loan applications on its web site.
The USDA's Rural Utilities Service unit is planning to schedule training about new program requirements and how to submit "complete and competitive" applications, the notice issued this week said. Training dates will be published on the USDA website shortly, the agency said.
The RUS is likely to be quite busy for the next three years, as it juggles its traditional loan responsibilities with the added burden of keeping tabs on how recipients use the $3.6 billion in grants and loans it awarded through the broadband stimulus program.