Zayo Group, a venture-capital backed company that is playing the role of fiber network consolidator, today announced one of its biggest deals yet—the acquisition of high-bandwidth connectivity provider AboveNet for $2.2 billion.
"AboveNet and Zayo's business models are closely aligned with a disciplined focus on high bandwidth fiber-based communications services for enterprises, government and carrier customers," said Dan Caruso, president and CEO of Zayo Group, in today's announcement. "We have admired AboveNet's business model and results and believe the combination will create value for customers, employees and investors."
Zayo, which emerged on the scene several years ago, initially focused on acquisitions in tier 2 and 3 markets but more recently has acquired assets in larger metros. With each acquisition, the company has come one step closer to having a nationwide network. The company now has 45,000 route miles covering 42 states plus Washington D.C., as well as over 94,000 square feet of "billable co-location space" and 2,300 cell towers.
The AboveNet acquisition also would bring Zayo connectivity into Europe.
The AboveNet business model to which Caruso referred is a fairly unique one. When it constructs a route, AboveNet routinely installs 864-count fiber, enabling it to dedicate a fiber pair per customer. The company also is co-located in major multi-carrier data centers such as those operated by Equinix and Telx. Using these fiber and interconnection resources, AboveNet builds out networks for financial, media, healthcare and government customers, often dedicating a reconfigurable optical add/drop multiplex (ROADM) to each customer. By bypassing traditional telco central offices, AboveNet claims low latency on its routes—a capability that is becoming increasingly important to customers.
Zayo has some multi-carrier data center assets of its own. The company's ZColo unit is the exclusive operator of the "meet me" room at 60 Hudson Street in New York—a popular carrier interconnection point. Potentially Zayo could be poised to adopt AboveNet's business model more broadly and with broader margins—assuming the deal goes through.
According to the terms of the agreement, AboveNet has the right to solicit and enter into discussions with respect to alternative acquisition proposals until April 17, subject to extension to May 2 under certain circumstances. "Zayo also has certain rights to match any such proposal," today's release states.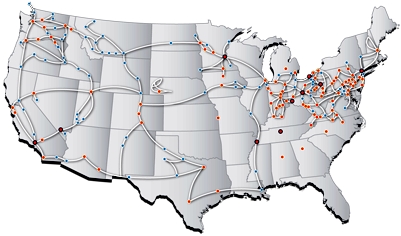 In addition to making at least a dozen acquisitions, Zayo has installed some fiber of its own, including networks in some remote rural areas where construction was funded, in part, through a broadband stimulus award.