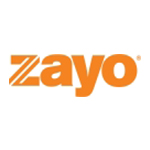 Competitive fiber provider Zayo said today that it will provide backbone fiber connectivity to support Microsoft Airband. Airband is Microsoft's initiative that aims to bring high-speed broadband to three million people in rural areas of the U.S. where service isn't available. Terms of the deal were not disclosed.
Microsoft is working primarily with wireless internet service providers (WISPs) on the Airband project, offering technical assistance and in some cases, monetary support. The Zayo deal calls for Zayo to provide fiber connectivity into the communities that Airband partners will serve.
The news is a reminder that Zayo now provides fiber connectivity to many U.S. markets – not just the largest cities but also to the tier 2 and tier 3 markets that have not been a focus for some fiber networks. Late last year, Zayo struck a similar deal with the National Cable Television Cooperative (NCTC), a buying group for small rural cable companies.
The Zayo Microsoft Airband Deal
Prior to launching Airband in 2017, Microsoft did a study that found that most unserved rural locations could be served most economically through fixed wireless broadband, with a smaller portion best served by fiber to the home. The company has been a particularly strong advocate for TV white spaces technology, which uses vacant TV spectrum on an unlicensed basis. That spectrum band has excellent propagation characteristics and large parts of it are vacant in rural areas.
Airband currently has about 10 service provider partners. In addition, Microsoft has a less formal ISP program with over 200 participants that provides benefits such as lower prices on equipment. The press release about the Zayo Microsoft Airband deal doesn't indicate whether Zayo will be involved in that program, but that would seem to be a logical corollary.