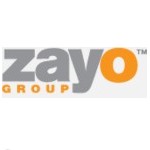 Zayo FlexConnect, a new service launched yesterday, is designed to let enterprises establish Ethernet connections between carrier hotels, data centers and cloud service providers and pay for bandwidth used on a per-bit basis. Circuits established can be point-to-point or multipoint VLANs – and enterprises can connect to more than 200 popular carrier hotels, data centers and cloud providers, said Tyler Coates, senior director of Zayo's Ethernet business, in an interview.
"We find all the critical communications endpoints and make it very easy to create short or long-term connectivity," Coates said.
Zayo FlexConnect
Zayo's offering is different from some other bandwidth-on-demand offerings in that it is port-based. Customers use Zayo's Tranzact customer portal to order connections in as little as two minutes, and Zayo then configures the connections – typically within three weeks, Coates said. Once established, the full port speed is available for the customer's use until the service is curtailed. The customer pays what Coates called a "nominal" monthly fee for having the port at the ready and also pays for bits used.
"We're standing up physical port, line side services," explained Coates. Customers get "full throughput to the port speed on demand."
In contrast, some service providers approach bandwidth on demand by configuring a lower-speed circuit over a higher speed port and giving customers the ability to turn the connection speed up and down as needed.
"We're going to map the capacity on our network," Coates said. "There's no restriction of bandwidth because we've given them full throttle." The offering, he said, is "very infrastructure-based."
Coates noted that substantial development work was required to enable Zayo's billing system to gather the appropriate usage data from the network in order to bill on a per-bit basis.
Not SDN-Based
FlexConnect does not typically include connectivity to an enterprise's individual office locations, according to Coates. He noted, however, that many key enterprises are connected to data centers that are part of the FlexConnect offering – and the enterprises' office locations typically are already connected to the data center via traditional connectivity options. A metered offering like FlexConnect typically isn't appropriate for those connections, Coates said.
Although some bandwidth-on-demand offerings, such as one from AT&T, are based on software defined networking, SDN is not an underpinning of Zayo's FlexConnect offering. Coates noted, though, that Zayo is looking at the possibility of moving toward an SDN-based approach in the future.
Zayo already has deployed FlexConnect to select customers. According to Coates, some customers have chosen the service as a means of supporting seasonal demand, while others are using it as a test environment for new cloud services or for disaster recovery.