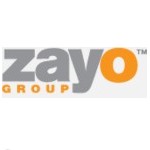 Colorado intergovernmental entity EAGLE-Net Alliance has entered into a partnership with Zayo Group to oversee and support EAGLE-Net's statewide fiber network. The agreement is an interim one but according to a press release the companies hope to establish a long-term relationship.
Zayo, also based in Colorado, has built and acquired an extensive fiber network nationwide and would appear to be a good choice for EAGLE-Net, which has had a troubled history since winning a broadband stimulus award back in 2010 to build its statewide fiber network.
Zayo apparently will replace Affiniti as EAGLE-Net's network administrator. Affiniti, which operates broadband networks in multiple states, took on the role of EAGLE-Net network administrator in 2013 amid considerable controversy, which may ultimately have triggered EAGLE-Net's shift to Zayo.
Affiniti did not respond to an inquiry from Telecompetitor about the Zayo news. We will publish an update whenever we hear from the company.
Zayo/ EAGLE-Net Deal
EAGLE-Net's stimulus award came from the National Telecommunications & Information Administration, which awarded the organization a $100 million grant toward the cost of building a middle-mile network to interconnect schools and other anchor institutions around the state. NTIA-funded projects must be open networks that offer connectivity to other network operators on a wholesale basis.
The projects also require an extensive permitting process, including an environmental impact assessment — and in 2012, EAGLE-Net ran into problems with the NTIA, which alleged that the entity had begun construction without first conducting an appropriate environment impact study. That issue eventually was resolved and was minor compared to some others that arose.
According to the Denver Post, EAGLE-Net ran out of money before completing its network, which triggered the company to strike the 2013 deal with Affiniti. At that time, Affiniti made an investment of $8 million in EAGLE-Net, according to the Post.
The Post at that time also reported that Affiniti's owners had previously operated a company called Trillion Partners that had faced serious allegations and reached settlements involving the contracts it had won to provide E-Rate funded communications services to public schools in other states.
It isn't clear whether Affiniti's $8 million investment in the EAGLE-Net network gave Affiniti an ownership stake or what will happen now with any ownership stake that company may have.
In a press release announcing the Zayo deal, EAGLE-Net President Mike Ryan said Zayo was an "excellent choice" for its new role.
"They are Colorado-based, have a history of successful public-private partnerships and have a track record of operating fiber networks successfully and efficiently," said Ryan. "Together we will provide the highest level of services to our Colorado partner organizations as we evaluate opportunities to better serve our schools and communities."