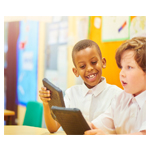 More than 20 school districts have selected Zayo for E-Rate solutions during the first calendar quarter of 2018, the company announced. The contracts will approximately double Zayo E-Rate recurring revenue in comparison with the contracts awarded last year.
The contracts include a range of dark fiber and lit fiber-based connectivity solutions to provide schools and libraries with high-speed connectivity. The majority leverage the existing Zayo network.
Zayo E-Rate
According to Zayo, many schools are opting for Private Dedicated Networks (PDNs), which are fully managed solutions that include dark fiber, equipment and network operational support. The districts are funding the upgrades through E-Rate, a federal program that subsidizes internet infrastructure for schools and libraries.
Traditionally, many school districts and charter campuses have relied on legacy copper networks, wireless or other patchwork solutions. With the widespread use of digital textbooks, streaming media and online testing, high-speed connectivity has become fundamental to K-12 education.
Zayo works closely with school districts across the nation to deliver high-quality, fiber-based connectivity to replace or upgrade outdated technology.
"This momentum is a result of our vertical segment and sales channel strategy, which enables dedicated focus on the education community," said Andrew Crouch, Zayo president and COO, in a prepared statement. "Our Fiber Solutions regions were integral as well, as they matched their local understanding of Zayo existing and under-construction fiber with the requirements of the school district networks."
Two of the largest projects are in Texas and California.
In a major metropolitan area in Texas, an education region selected Zayo for a PDN and IP solution to connect 81 sites. The solution will leverage nearly 300 route miles of existing network and 85 route miles of a planned fiber-to-the-tower (FTT) network. Approximately 580 route miles will be constructed.
In a large city in California, Zayo will provide a school district with dark fiber to connect 28 sites. The project will leverage 15 route miles of existing network and include 30 route miles of new build.