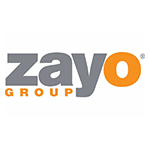 Fiber network consolidation continues with the news today that investment firms EQT and Digital Colony plan to acquire Zayo Group Holdings. The EQT, Digital Colony, Zayo deal is valued at $14.3 billion. The news illustrates the optimism that the investment community has about fiber networks, which are seen as critical to the next generation of communications services, particularly 5G services.
Both EQT and Digital Colony specialize in infrastructure investment. EQT is a global firm that acquired fiber network operators Spirit Communications and Lumos Networks in 2017. Digital Colony was launched in 2018 by Digital Bridge Holdings, an investment firm specializing in mobile and internet infrastructure, and Colony Capital, a real estate investment firm.
EQT's investment comes through the EQT Infrastructure IV fund, which plans to invest in communications and other types of infrastructure worldwide. Under the terms of the deal, Zayo shareholders will receive $35.00 in cash per share, a 32% premium to the volume-weighted price average of the last six months. The deal includes the assumption of $5.9 billion of Zayo's debt. The Zayo board of directors has unanimously approved the deal.
Zayo Deals
Zayo itself has been an acquirer of fiber networks, having completed a long string of deals over the past decade or so. Among others, the company's fiber acquisitions have included:
Zayo also has acquired data centers, although those centers don't seem to be a key factor in the EQT Digital Colony purchase, as they were not emphasized in today's press release announcing the deal.
The possibility that Zayo management might be considering a sale of the company came to light several months ago when the company postponed a planned analyst event and Bloomberg reported that a key investor was pushing for a sale of the company.
Zayo also had been considering the possibility of spinning off dark fiber holdings into a real estate investment trust,  but that possibility seems less likely now that Windstream's pioneering efforts on that front played a role in the company's decision to file for bankruptcy.
Zayo's lead independent director Yancey Spruill voiced approval of the Zayo deal in today's press release, saying "The transaction delivers immediate and substantial value to shareholders and will strengthen Zayo's financial flexibility, enabling the company to increase investments and better position itself for long-term growth and profitability.
The deal calls for the Zayo management team to remain in place.