Zayo sees itself as the "only independent fiber provider across broad geographies" in the U.S., noted the company CEO Dan Caruso at an investor conference yesterday. That position, he said, will serve Zayo well as more and more fiber opportunities materialize.
"The one thing that everybody agrees on. . . is that the amount of bandwidth that's going to be required is going to grow and grow across all different types of business models," said Caruso. "And the importance of fiber to serve that is going to only intensify over time and the companies that have fiber are getting further concentrated. . . so all the macro conditions that are necessary to make our business do well over time, the clarity of how strong they are, is probably higher now than it has been in the past."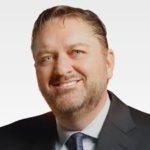 Some might quibble with Caruso's claim about the company's uniqueness as an independent fiber provider. But if it's not true yet, it could be true soon, assuming CenturyLink's plan to acquire Level 3 is completed. Verizon recently acquired XO Communications and Zayo itself has been snapping up fiber network operators, most recently acquiring Electric Lightwave.
Caruso also may have intended his comments to refer specifically to dark fiber and wavelength services – two areas where Zayo sees new opportunities.
Zayo Strategy
Wireless network operators increasingly are looking at bringing dark fiber to cellsites, Caruso observed.
Several years ago, wireless carriers were bringing lit services in the range of 20 Mbps to 100 Mbps to each of their towers. "They could go to the ILEC and do a deal," noted Caruso.
Those deals typically were for a five-year to seven-year period and as those contracts expire, carriers increasingly are looking at dark fiber as a replacement and are signing contracts lasting between 15 and 20 years.
At most, wireless carriers are halfway through the process of converting tower backhaul to dark fiber, Caruso said.
Wireless carriers' next move is just beginning, he added. In this emerging phase, carriers will densify their networks, bringing fiber closer to end users, and will deploy cloud radio access network (C-RAN) architectures.
C-RAN architectures are more cost-effective but require more fiber, Caruso said.
Another important opportunity for Zayo comes from "web scale companies," Caruso said. That term is commonly used to describe companies such as Google, Amazon and Yahoo that operate vast data center infrastructure to support internet offerings, but Caruso noted that there also is a second tier of lesser-known companies that also are pursuing a similar strategy.
These web-scale companies increasingly see an "edge strategy" as a major initiative, according to Caruso. That strategy involves co-locating in major metro areas close to other networks and carrier hotels, and using dark fiber to reach "eyeball" networks. The latter is the term commonly used to describe networks operated by companies such as major telcos and cable companies that provide internet access to end users. Also driving edge strategies is the desire to minimize latency, Caruso noted. Minimizing the distance content has to travel to reach end users helps minimize latency for delay-sensitive traffic such as streaming video and audio.
In addition, the web-scale companies are looking to connect these edge facilities back to their major data centers using wavelengths, Caruso noted.
Zayo now has achieved critical mass, Caruso said, which means "we don't have to do acquisitions now, we could grow organically." He added, though, that "we would leave business on the table if we didn't keep acquiring."
Caruso made his remarks at the Morgan Stanley Technology, Media & Telecom Conference, which was also webcast.