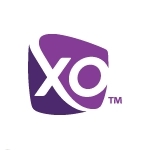 XO Communications plans to focus more on customer service and less on technology in its marketing messages.
"Today we officially re-launched the XO brand," wrote XO Chief Marketing Officer Don MacNeil  in a blog post today that pointed to the company's new purple logo and other changes, including a new tagline: "Solutions you want. Support you need."
The re-branding effort has been underway since last year when XO managers decided they needed to re-focus and "re-evaluate who we are as a company," MacNeil wrote.
The decision to emphasize customer service was based on research with customers. "We got answers which said pretty much the same thing," said MacNeil. "We're great at technology, but what really drives XO is that our employees are passionate about providing great customer experience. And that is the central focus of our new brand."
The company's manifesto, MacNeil said is to "deliver the greatest level of customer service available in the telecom industry."
In a section of its website titled "The New XO Brand Story," the company details the thinking behind its new logo:
"Our new logo shows a focused, modern, bold and approachable company. The simplicity of the logo speaks to our focus. As an icon with an 'app-like' look to it, it is modern. The swoosh through the 'X' highlights our boldness. The soft edges and open 'O' show that we are easy to work with, open and approachable. And the color symbolizes the superior quality of the services and support we provide."
XO offers a wide range of services to business customers—such as cloud-based network security, cloud-based enterprise services and Ethernet-over-copper.
Recently the company added wireless to its portfolio through an agreement with Sprint.
XO also has been quite successful in the business VoIP market, where it offers pricing based on bandwidth. As of 2010, the company claimed more than a million VoIP users.
Reading about XO's new branding, my first reaction was that almost every company claims to offer good customer service. On the other hand, customer service is critical and plays a huge role in business issues such as churn and customer referrals. If XO's customers really are as happy as research suggests, then it's probably a smart move for the company to emphasize that.
Moving forward, however, it will be critical to keep close tabs on how customers are feeling about the service they get from XO to make sure the message does not become at odds with what customers are actually experiencing.