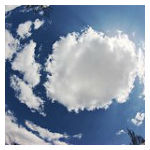 Next week will mark the entry of another company into the burgeoning market for cloud-based alternatives for mobile operators wanting to minimize 4G network infrastructure costs.
Xius, provider of real-time mobile transaction processing, plans to announce next week that it will offer a cloud-based LTE packet core offering based on technology from mobile virtualization vendor Connectem, eliminating the need for carriers to purchase their own equipment.
In an interview Connectem Vice President of Sales & Marketing Barry Hill said his company is the first to offer LTE packet core technology that uses virtualization technology available from companies such as VMware to "take advantage of the cost structure of data centers."
As an alternative to purchasing a cloud-based service from a company such as Xius, mobile network operators also can purchase Connectem's offering and deploy it on their own data center infrastructure, yielding both capex and opex savings, Hill said.
Connectem already has one service provider – Australia's Optus – that is deploying the Connectem packet core solution, Hill said. In addition he said another carrier has done a trial of the offering and another four are in discussions with Connectem about using the product. The four carriers include Tier 1, 2 and 3 companies, he said.
"Carriers are starting to question the need for proprietary services and software provided by mobile equipment providers," said Hill. Noting that the packet core market is estimated to be a $50 billion business over the next five years, Hill said "a lot of companies" including some "very aggressive" ones, will "want a piece of that pie," which traditionally has been shared between only about five mobile equipment manufacturers. He argued that Connectem will have an edge among the new challengers because the company is tightly focused on the mobile market.
Xius won't be the first company to offer cloud-based packet core capability. West Central Wireless previously announced a cloud-based packet core offering based on Alcatel-Lucent technology. And NewCore Wireless offers a cloud-based 4G LTE switch offering through an agreement with Ericsson.
Other cloud-based options for mobile operators deploying 4G networks include cloud-based network operations centers from LocaLoop and NetAmerica.
Image courtesy of flickr user JanneM.