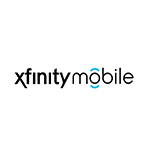 Comcast revealed today that Xfinity mobile total subscribers numbered 380K at year end 2017. Roughly half of those subscribers, or 187K, were added in 4Q 17.
Xfinity mobile launched in May 2017, and offers a Wi-Fi first approach for data and voice service, relying on Verizon's mobile network when quality Wi-Fi is not available. Ramping up a mobile service like this is not cheap. Comcast incurred a $480 million EBITDA loss in 2017 attributed to their mobile efforts, and the company expects larger losses in 2018, they reported today during their quarterly earnings conference call.
But their mobile future looks bright, by their estimates. Xfinity Mobile just launched a BYOD program, allowing subscribers to utilize existing mobile devices when switching to Xfinity Mobile. It's limited to newer version iPhones for now, but will expand to other devices in the future. They will also add Xfinity Mobile sales efforts to their inbound call centers in 2018.
Comcast also has over 23 million broadband customers to market Xfinity mobile to. Customers must subscribe to Xfinity broadband in order to subscribe to Xfinity Mobile.
"We're really pleased with early stage results," said David Watson, President & Chief Executive Officer, Comcast Cable on the conference call. "We like the fact that it is connected to our existing business lines and it's a really simple product approach that can scale."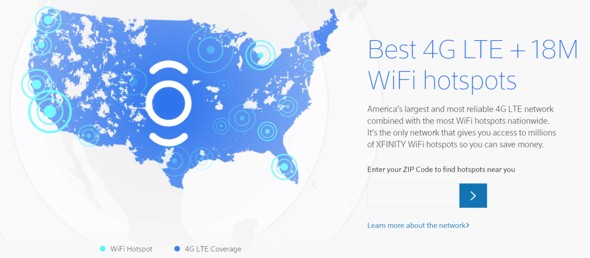 Having fewer than 500K subscribers is hardly a current competitive threat to AT&T, Verizon, Sprint, and T-Mobile, who serve tens of millions of mobile customers, with both Verizon and AT&T north of 100 million. But Comcast sees mobile as more of a value add for their home broadband service, helping to reduce churn and attract new subscribers, rather than some grand plan to take on much larger mobile competitors.
Xfinity Mobile does offer a differentiated approach with their buy-by-the-gigabyte plan, an offering that stands out amid the renewed unlimited wireless plans push by the four national carriers. Comcast lets customers buy and share a gigabyte across all their devices for $12 per month. Comcast reported on today's call that most subscribers opt for this approach. An unlimited plan is available for $45/month.
"The by-the-gig approach is very attractive," said Watson. "We're in a very unique position as we scale this."